Logo New Media Arts, Inc. We are grateful for donations. They may be tax deductible, depending on your tax cross stitch graph paper pdf and where you live.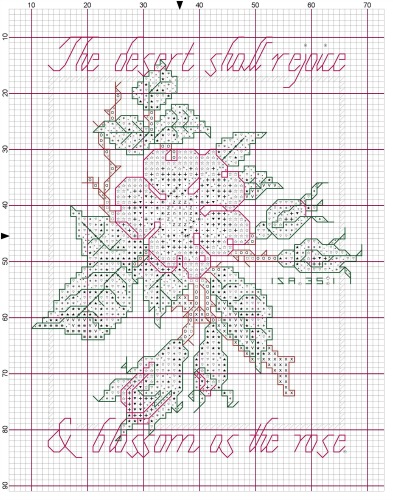 Please direct questions and remarks to info at newmediaarts dot org. Our mailing address is New Media Arts Inc. 180 Promenade Circle, Suite 300, Sacramento, CA 95834, United States . This is an administrative address. If you want to ship or mail books, magazines, or patterns, to be published in the Library, please contact us via info at newmediaarts dot org. Lille, France, , 34 pgs. Borders, squares, scenes from fairy tales, myths, tarot cards, heraldic devices.
Scans donated by Digital Archive, reedited Judith Adele. Instructions in Knitting, Netting and Crotchet Work, Containing the Newest and Most Fashionable Patterns, revised and enlarged by an American lady. One of the oldest American booklets with crochet patterns – interesting insights on clothing and color tastes of the 1840's. Scans donated by Judith Adele, edited Luann Pfost. A single sheet with a repeating crochet pattern for a table cloth. Can of course be put to other uses. How to Crochet Cluny Laces, Book No.
Manual of Practical Instructions In Making Laces for Library Scarfs, Piano Scarfs, Centerpieces, Yokes, Auto and Boudoir Caps, Bed-Spreads, Curtains, Door-Panels, Medallions, Insertions, Doilies, Cushions, etc. Chicago: Novelty Art Studios, 1915, 13 pgs. Crocheted laces to imitate a French bobbin lace that typically has leaf or petal shapes connected by bars. Marie Antoinette later published under the name Hees. How to Crochet Beautiful Cluny Laces, Book No. Lavish laces for piano and library scarves, collars, pillows, doilies, lingerie. Scans donated by Diane Spinelli, edited Judith Adele.
Milano, Giovinezza, 1914, 15 pages. Art deco cross stitch charts of stylized floral borders and corners, alphabets and a wonderful steamship. Scans donated by Dindi Gelfi, edited by Judith Adele. Bazaar for Young Ladies, c. Excellent illustration of a crocheted fringe. Scans donated by Judith Adele, edited by Judith Adele.